On Sunday 23rd April, Gloucester's scouting community came together to celebrate St George's day.
Beavers, Cubs, Scouts and Explorers from across Gloucester marched through Gloucester town centre for the annual St George's day parade. The parade started at Kings Square and ended at Gloucester Cathedral to congregate for the service. The parade also included a variety of musical numbers from the scouts' own marching band.
Once the parade got to the Cathedral, all who attended congregated inside for a service led by Revered Stephen Lake. The Reverend really got into the spirit of St George's day and held an excellent service. The service also involved a short presentation of awards and the renewal of the scout promise from those who attended. The celebration concluded with the singing of the National Anthem.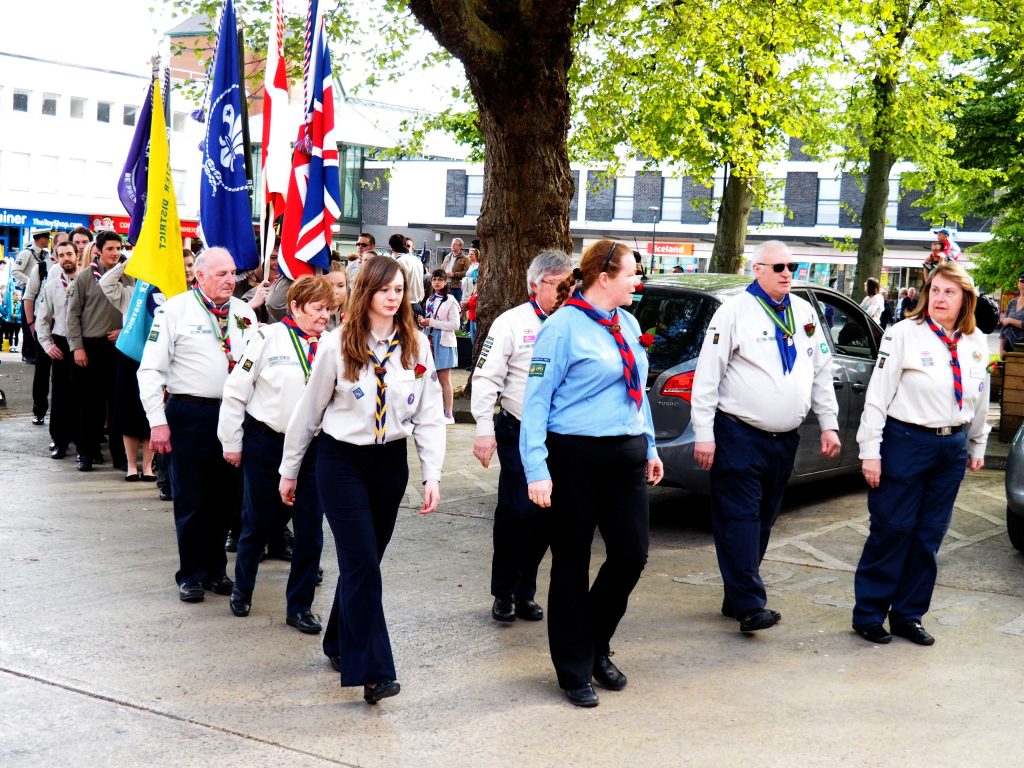 Scouts across the UK celebrate St George's day. Baden-Powell chose St George as the Patron Saint of Scouting as the story of St George show him overcoming adversity.
To quote Baden-Powell: "All Scouts should know his story. St.George was typical of what a Scout should be.
When he was faced by a difficulty or danger, however great it appeared, even in the shape of a dragon – he did not avoid it or fear it but went at it with all the power he could …
That is exactly the way a Scout should face a difficulty or danger no matter how great or how terrifying it may appear. He should go at it boldly and confidently, using every power that he can to try and overcome it, and the probability is that he will succeed."
The parade and service was a great success and we would like to thank all those who took part.

Could you be a leader?
Unfortunately due to lack of leaders, there are young people waiting to experience Scouting, so adults who would like to volunteer, should contact media@gloscouts.org.uk or visit www.gloscouts.org.uk for more information.